Metallurgical Equipment
Brochures and Whitepapers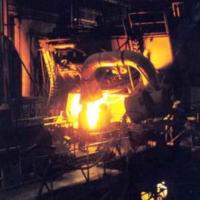 metallurgical equipment
Whiting has manufactured equipment for the primary metals industry since 1884.
Today, Whiting Equipment Canada Inc. provides worldwide industries with a source for virtually all metallurgical equipment and systems involved in the melting, holding and transporting of both ferrous and non-ferrous metals.
Engineering and manufacturing services have been extended to also include equipment for the mineral fusion industries and for other special application needs.
Our Metalurgical Equipment includes:
Argon Oxygen Decarburization (AOD) Systems
Upgrades, Rebuilds and Controls
To contact a Whiting representative click HERE