General Information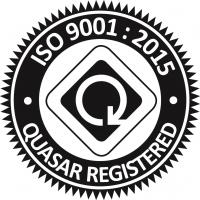 Inspections
Whiting Trackmobile service technicians can perform onsite inspections of your Trackmobile; checking and reporting on over 160 points on your Trackmobile. Along with a detailed report on our observations, you will also be provided with a quotation for the necessary repairs to return your Trackmobile to reliable operation.
Lease/Rental/Demonstration
Should you require a Trackmobile for short, medium or long lease, Whiting can meet your needs with our in-stock fleet of rentals. If you are interested in purchasing one of Whiting's reliable used-Trackmobiles, we have assurances that will offer piece of mind on its performance.
Whiting will also apply rental charges from the first months rental charges towards the purchase of the rented Trackmobile, if you purchase prior to the completion of the monthly rental. Whiting can also offer a one day onsite demonstration at no charge (only shipping costs apply), available in Ontario, Manitoba and Saskatchewan.
Operator Training
Our Trackmobile model specific training will include an in-class review of the operator training manual, instructional video, and pre-start inspection of the Trackmobile. One copy of the operator training manual is provided to each attendee. Our in-class training also includes a detailed explanation of train air brake functionality and operation. A post training test will also be provided.
This is followed by a hands-on safety focused training which includes road to rail transition, coupling/uncoupling, weight transfer and train air brake operation.
Training is performed at your facility, ensuring practical application of training specific to your site requirements
Up to 6 people can be trained in one day's session and each will be provided with a certificate of attendance.
Site Survey
Whiting Trackmobile offers free site surveys to facilities in Ontario, Manitoba and Saskatchewan.
We would be pleased to come to your facility to survey your track conditions; discuss your application and make recommendations on an appropriate Trackmobile model. We also provide recommendations on how the specified model can be applied to provide the greatest efficiency.
If you are a start-up facility, rail contractor or construction engineer, we would be happy to consult with you to illustrate how a Trackmobile can provide cost saving to rail logistics, and make suggestions on how a Trackmobile will fit in to your track designs.