Overhead Cranes
Brochures and Whitepapers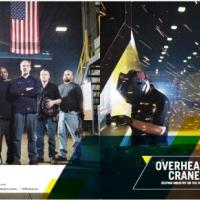 Whiting Overhead Cranes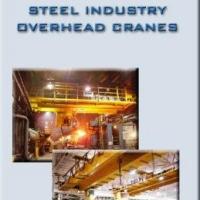 Whiting Overhead Cranes for Steel Industry
Whiting, a founding member of the Crane Manufacturer's Association of America, with over 100 years of crane design and manufacturing experience, will assist you in solving your material handling problems.
Each Whiting crane is custom designed and built in our ISO-9001 certified facilities to your exact expectations. Whiting also has pre-engineered designs for low cost and rapid delivery.
We design our cranes to meet CMAA Service Classifications A through F, Standby through Steel Mill, AISE Specification and ANSI B-30 Service Classifications: normal, heavy, and severe. With capacities from 5 through 600 tons, Whiting cranes can be designed for either cab, floor, or remote control operation, or any combination of the three control types.
Single and Double Girder Cranes. Our pre-engineered or customized single and double girder designs for all CMAA classes are built to your exact specifications, ensuring durability, reliability and satisfaction.
Heavy Duty Cranes. Whiting produces heavy-duty "tiger" cranes that are ideally suited for your really heavy jobs. Our structural fabrication capabilities, well equipped weld shop, CNC machining equipment and extensive assembly area assure quality cranes are produced to the most exact industry standards.
Medium/Heavy Duty Cranes. Our pre-engineered or Customized crane "ER" crane designs for CMAA classes C, D & E is a high quality overhead crane that meets your performance demands with a cost effective design, modern capabilities and quick delivery.
Double Trolley Cranes. A double trolley, five motion, top running bridge crane usually consists of two trolleys of equal lifting capacity.
Light Duty Cranes. Whiting light duty cranes are available in single and double girder configurations and feature packaged hoists for CMAA class A & B service.
For more information click HERE