Our Company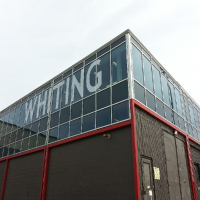 Whiting Equipment Canada Inc. is a diversified designer and manufacturer of Heavy Industrial Equipment. A subsidiary of Whiting Corporation (Monee, Illinois), Whiting Equipment Canada Inc. is an acknowledged leader in the specialized fields of metallurgical manufacturing, chemical processing, materials handling, and transportation maintenance equipment fields.
Whiting was first established in 1884, as a relatively small firm manufacturing high quality metallurgical equipment. By 1930 Whiting had grown internationally with the establishment of Whiting Corporation (Canada) Limited, a wholly owned subsidiary with a sales office in Toronto, Ontario.
For the next twenty-five years, the company operated primarily as a source for sales and service related to Whiting products manufactured in the United States. Over the years, more of this equipment was produced in Canada through sub-contract arrangements with other manufacturers using Whiting designs and technology.
Demand for Whiting equipment increased and by 1955, it became clear that the company required manufacturing facilities in Canada. That year, Whiting acquired the assets of Volta Manufacturing Ltd., a furnace manufacturer since 1914, with plant and office facilities in Welland, Ontario.
Several Customers in the USA and Asia prevailed upon the company to manufacture in the People's Republic of China. In 1997 after several years of searching for the right Chinese partner, Zhejiang NAMAG Equipment Manufacturing Co., Ltd. a foreign controlled equity joint venture was founded. In 2008, Whiting purchased all remaining equity and NAMAG became a Wholly Foreign Owned Enterprise (WFOE) operating five manufacturing plants in Zhejiang Province.

Whiting continued to expand in size and diversity with the acquisition of Handling Specialty Manufacturing Limited in 2011. Located in Grimsby, Ontario since 1963, Handling Specialty has established itself as the premier source of custom engineered handling solutions. Over the years, Handling Specialty has evolved into an innovator in the global material handling industry, specializing in: custom scissor lifts, heavy duty scissor lifts, custom engineered lifts, four post lifts or custom stage lifts.
Since its humble beginnings, the company has expanded its global manufacturing facilities several times and has developed the expertise to design, engineer, and service its Whiting, Swenson, Handling Specialty, Volta, Trambeam, Trackmobile and other multi-national customers' products in Canada and PR China.
Whiting Equipment Canada, Inc. is today, a well-established and reliable source for its products and services, which are supplied to both the Canadian and overseas markets.

Whiting Equipment Canada Inc. is committed to providing a barrier-free environment for our clients/customers, employees, job applicants, suppliers, visitors, and other stakeholders who enter our premises or access our information services. To read Whiting Equipment Canada's Statement of Accessibility, please click here.
Whiting Equipment Canada Promotional Video: